11, Oct
IPA Prayer & Actions for International Day for the Eradication of Poverty – 17 Oct 2013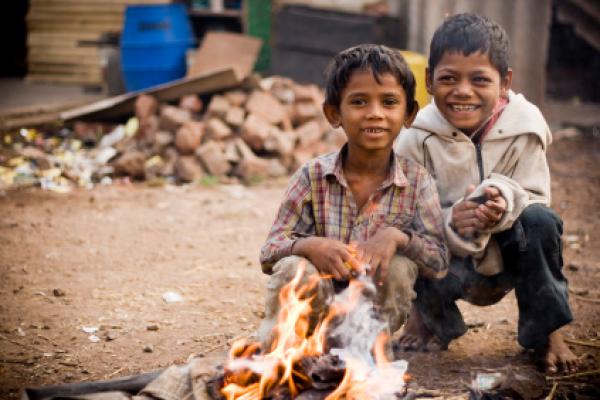 Blessings,
Since 1993, the United Nations has observed the International Day for the Eradication of Poverty  when the General Assembly designated this day to promote awareness of the need to eradicate poverty and destitution in all countries, particularly in developing countries – a need that has become a development priority. The theme for 2013 is theme – "Working together towards a world without discrimination: Building on the experience and knowledge of people in extreme poverty".  Visit http://undesadspd.org/Poverty/InternationalDayfortheEradicationofPoverty/2013.aspx
As Presentation people, we have traditionally celebrated this day with prayer and action.
This call to stand and be on the side of the poor is core to our Presentation identity, no matter where we work, how old or young we are, or where we live. "Defend the weak and the orphans; protect the rights of the poor and the oppressed." Psalm 82:3  
The attached prayer is designed that sisters, associates and friends of Nano can pray it together or singly.  Also attached is an invitation to participate in an IPA global action. This year we hope to sponsor Indigenous Peoples to attend the 2014 World Conference on Indigenous Peoples. Thank you for your generous support of our project.
Together may we act and pray. Sister Elena Hoye
Prayer: PBVM Prayer.EradicationPoverty
Action: PBVM Action for Eradication of Poverty Day
What is the IPA Action Project for 17 October 2013?
IPA invites all its members, associates, colleagues, friends of Nano to donate funds to sponsoring Indigenous Peoples to attend the 2014 World Conference on Indigenous Peoples at the United Nations on 22-23 September 2014. The World Conference on Indigenous Peoples is organized to share perspectives and best practices on the realization of indigenous peoples' rights, including pursuing the objectives of the UN Declaration on the Rights of Indigenous Peoples.
Our target is to raise US$15,000.
Click for more information on our Action: PBVM Action for Eradication of Poverty Day